Description
Mini Bitz Steering Wheel Trim Covers
This includes set of 3x steering wheel covers
Manufactured from a high impact ultra thin automotive grade plastic.
These are Carbon Look NOT genuine Carbon Look or  Gloss Black!
This enhances the appearance and adds a touch of style and individualism.
These are custom made for direct fitment, installed with pre applied genuine 3M adhesive. No drilling screwing or additional tools required to fit.
F54 : MINI Clubman (2015–present)

F55 : MINI 5-Door Hatchback (2014–present)

F56 : MINI 3-Door Hatchback (2014–present)

F57 : MINI Convertible (2015–present)

F60 : Countryman (2017-present)
We have available for multi function , jcw badge, lane assist etc please choose the appropriate one for your MINI.
If you need any help assisting to purchase the right one just give us a email at sales@kilallchrome.co.uk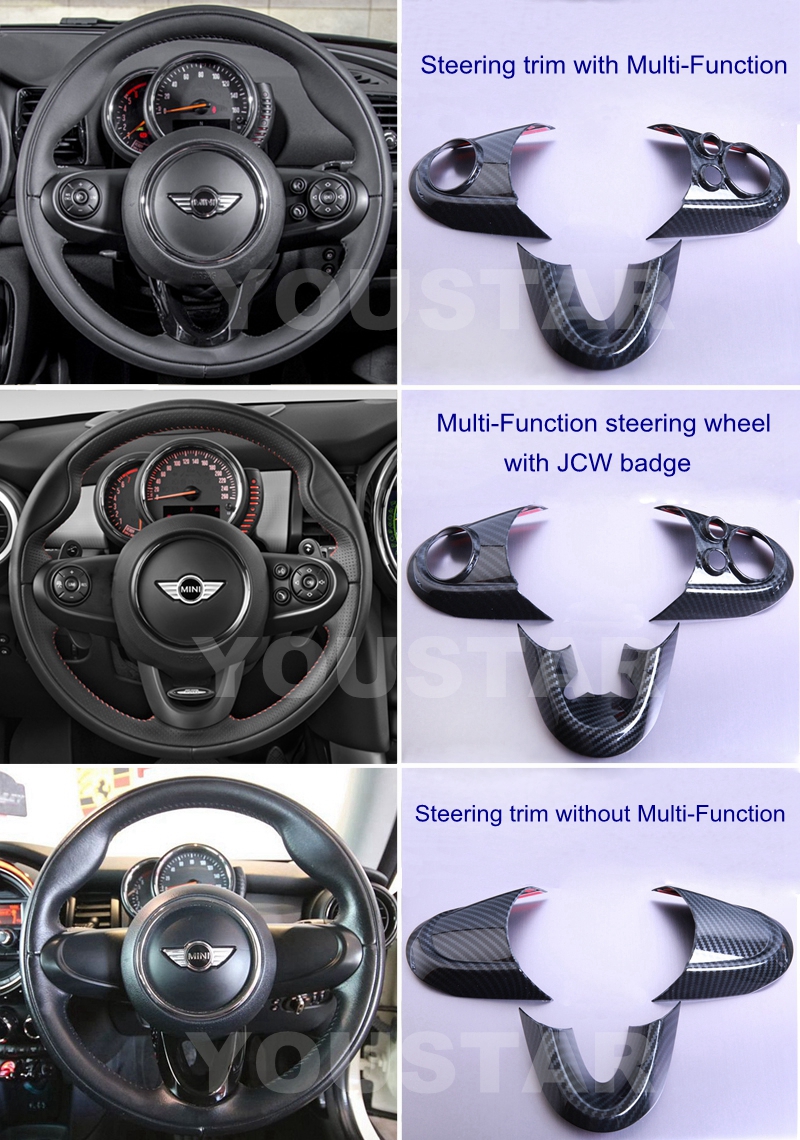 This is if you have lane assist.